My Team
I take customer service very seriously. So does my staff. Together, we are committed to providing exceptional customer service to all of our clients.
If you need to schedule an appointment, make changes to your policy, submit a claim or request any other service, please let us know. We will respond promptly.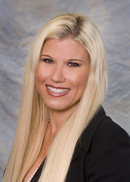 Courtney H Smith
Courtney Smith joined my team in 2011 and is the principal liaison for client related questions. She is the primary contact person for questions relating to our daily operations of our business. Courtney is originally from Toronto, Canada but made Orange County her home in 1997. She has two children, Gatsby is 17 and going to be a Freshman in College next September and Savannah is 13 and is finsihing up 7th grade.
Courtney graduated from York University in Toronto Canada and has her California State LIfe and Health License. License # 0117587